Exxaro Resources' digital and connected mine, Belfast Coal, provided digital packs and blankets to thirteen (13) registered Early Childhood Development (ECD) centres recently.
The digital packs consisted of laptops, projectors, printers, and microfibre blankets.
Belfast Coal Business Unit Manager, Londolani Rampfumedzi explains the importance of investing in children and their education to elevate creative learning. "As a business that prioritises the development of future generations, we continue to support our communities through various investments to help prepare children for school. Empowering communities through education is one of our key drivers as a growing business."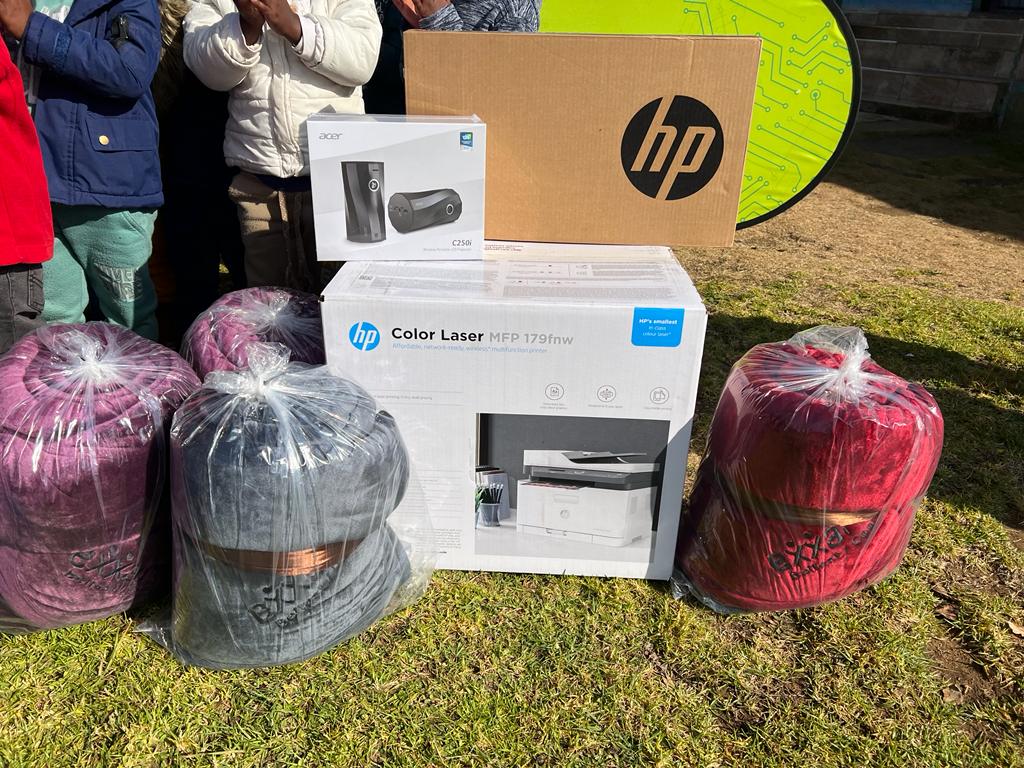 The investment also encourages the ECD practitioners to execute their teaching efforts efficiently, as they are fully equipped with the necessary tools. During the second half of 2022, the digital and connected mine will enrol 15 more ECD practitioners within the Emakhazeni Local Municipality for a National Diploma in Early Childhood Development – NQF level 5 training.
The Emakhazeni Early Childhood Development Chairperson, Samuel Tshabalala expressed his gratitude, "the ECD community is thankful for the valuable investments from Exxaro Belfast Coal. These digital packs will help the children as well as the ECD practitioners to keep pace with the ever-changing technological era that we are faced with."
This investment is not the first for the coal miner. Throughout 2020 and 2021 the mine provided educational toys to children centres. Furthermore, during 2021, the diversified mining company, Exxaro, granted additional benefits to the next generation of South Africans by identifying 11 early childhood development (ECD) centres and supporting them with resources for their operational needs, to the value of R1.4 million and benefiting 1 019 children.
Exxaro Resources is determined to create an impact within its host communities. The Emakhazeni Local Municipality has been empowered by the many investments by Exxaro for over 3 years. To name a few, an ESD incubator hub was established to drive and attract impact. And three-year programmes for SMMEs were assisted from the hubs in 2021, which led to 20 beneficiaries in Belfast.
Furthermore, the Emakhazeni and Lephalale local municipalities, received investments worth over R2 million from the mining company to reduce the impact of COVID-19.