Exxaro Resources has launched the Gender Based Violence and Femicide (GBVF) 100-Day Challenge, alongside the Presidency and the Minerals Council of South Africa (MCSA).
This campaign, which will run between April to June 2022, is meant to encourage employees and employers to create a safer environment for women in the workplace.
The Exxaro workforce were addressed by Tamara Braam, the Deputy Director General (DDG) at the Office of the Presidency responsible for the National Strategy Plan for GBVF; Dr Thuthula Balfour, the Head of Health from MCSA; Exxaro's Vanisha Balgobind, the Executive Head of Human Resources; and Exxaro's Ronaldt Mafoko, General Manager of Grootegeluk Mine.
In her address, Balgobind stated GBV is a human rights violation and the impact it has is far reaching. Victims of GBV must deal with the psychological trauma and the physical and emotional damage it causes. This, inevitably, may have an impact on all facets of their life, including their career, family life and their ability to live in a society without fear.
Balgobind expressed the importance of creating awareness and bringing about change in the workplace for women to feel safe and empowered in society. "South Africa has a strong legislative framework and is a signatory to several international treaties on GBV. Examples include the Domestic Violence Act (DVA), the Sexual Offences Act, and the Prevention and Combatting of Trafficking in Human Persons (2013) Act. However, regardless of this context, GBVF continues to plague our nation," expressed Balgobind.
According to MCSA, the increase of women in the industry has progressed to the extent that women now comprise 12% of the industry's entire labour force between 2019 and 2021. With this inclusion of women in mining, MCSA reports that abuse, harassment and intimidation by male colleagues remains a challenge that many women confront daily.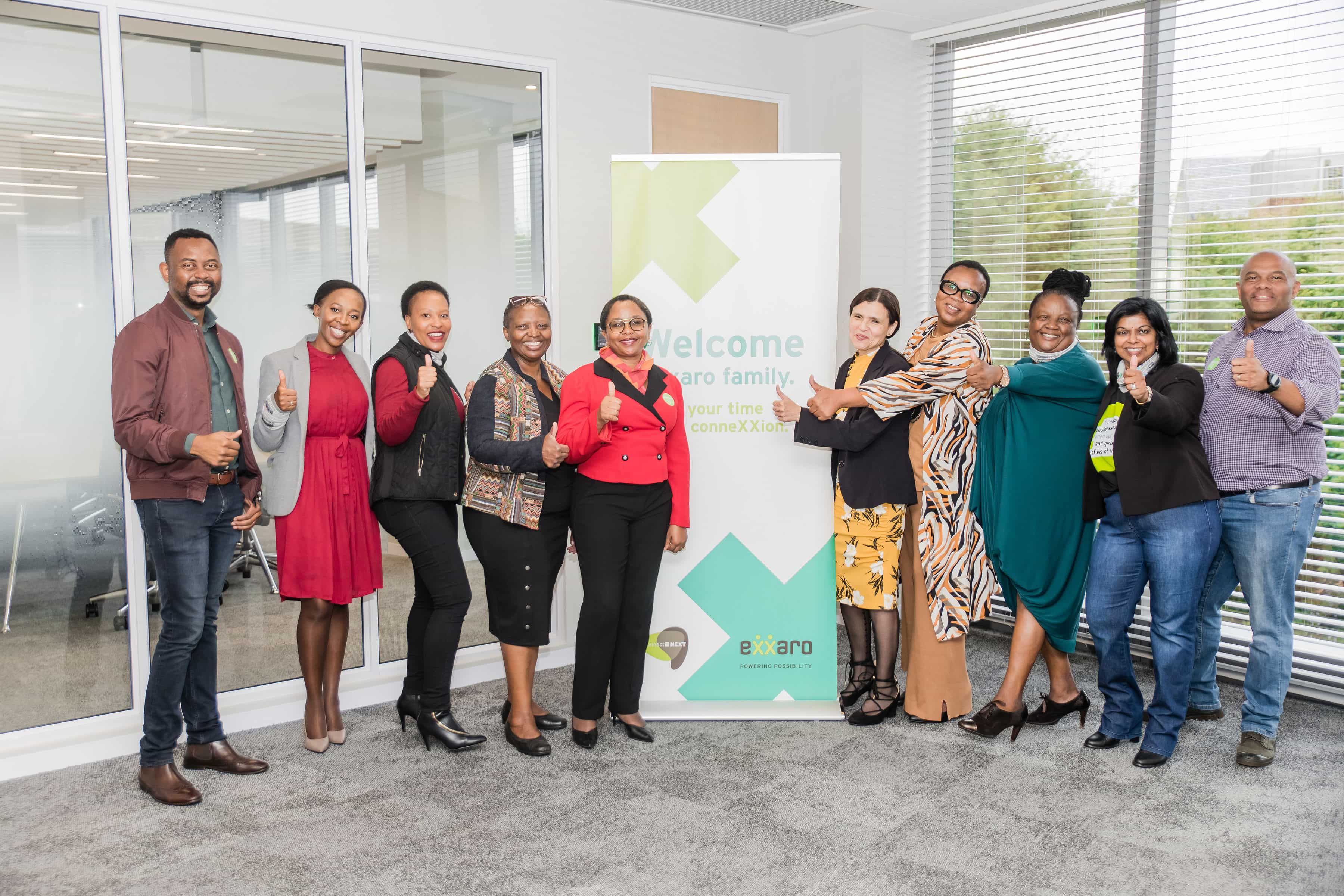 "Our strategy includes a circulation of the industry memorandum of aggressive campaigns with a focus of creating and re-emphasising the awareness of existing GBV reporting lines and highlighting to all women employees of the steps to take when they encounter GBV" states Balfour.
For Exxaro, taking a stand against GBVF has been an ongoing campaign since 2018 and in 2021, Exxaro pledged R3.5 million to the Presidency GBVF Response Fund, which was facilitated through MCSA. The company also hosts workshops and masterclasses to raise awareness about GBVF amongst women and men within the company.
With the recent increase in GBV, the South African Government is more than ever determined to put into place new legislation and programmes to protect the women and children of South Africa from abuse. These programmes include a victim empowerment program committed to intensify and accelerate efforts to achieve the elimination of all forms of violence against women and children.
DDG Braam notes, "We are taking a multisectoral approach by being responsive to the needs and demands of the activists who marched on 1st August 2018 and intentionally creating spaces for multisectoral dialogues such as the Presidential Summit which took place in November 2018. The team from our office has actively participated in the task team that focused on Convention 190 which is The International Labour Convention, given the President's commitment to taking this up at the regional level at his African Union Treasurer, but also our understanding as a country that we need to address gender-based violence and its drivers behind it."
In line with Exxaro's diversity and inclusion strategy, the company will over the 100 days amplify its GBVF awareness initiatives across its operations, including its Head Office in Centurion (the conneXXion).
"Our nation has made some progress in addressing GBVF. We are better at defining and addressing its root causes and the systematic challenges. In the last quarter of 2021, we ran an industry wide survey across the mining sector through the MCSA and we are now in a better position to identify and implement concrete interventions to address GBVF in the workplace. Over the next 100 days, all our operational sites and our Head office will work on improved awareness and increased access to support services. These are some of the insights which came from the survey.
"As we as an organisation continue to empower our employees towards the fight against GBVF, our conviction of putting an end to GBVF goes beyond Exxaro, it starts in our homes, our families, our communities and our society. And therefore, through our commitment to the 100-Days challenge –WE SAY NO! Let's stand together and stop this," concludes Balgobind.