Exxaro's Belfast Digital and Connected Coal mining operation, in collaboration with Mohlaloga Investment Group recently donated Personal Protective Equipment (PPE) to Emakhazeni Local Municipality for distribution to 17 schools to help keep learners safe.
The donation included 225 litres of hand sanitiser; 650 litres of dilutable bleach; and 250 litres of hand soap to help schools to clean and disinfect surfaces and maintain hand hygiene.
According to the World Health Organisation, cleaning and promoting hand hygiene are important everyday activities schools can take to slow the spread of COVID-19 and other infectious diseases and protect students and staff.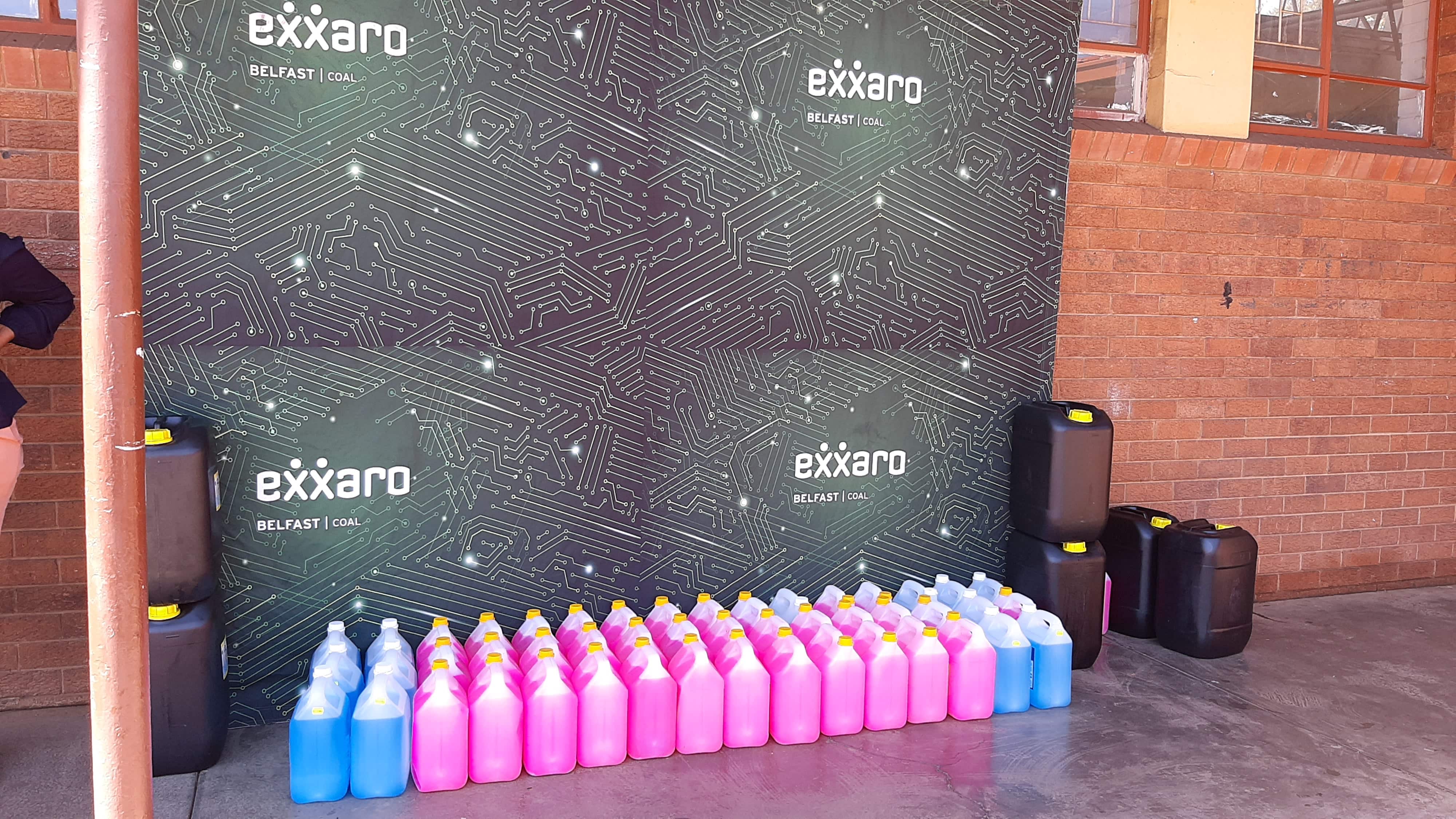 Cleaning with products containing soap or detergent reduces germs on surfaces and objects by removing contaminants and may also weaken or damage some of the virus particles, which decreases risk of infection from surfaces.
Exxaro's commitment to education is one of the pillars of its environment, social and governance (ESG) and Impact programme. Such support for schools is part of the company's ongoing commitment to both the South African government's National Development Plan and the UNs Sustainable Development Goals towards achieving quality education for all.
Exxaro's Belfast Coal Mine works closely with the Department of Basic Education (DBE) in Mpumalanga to support and improve schooling in the province.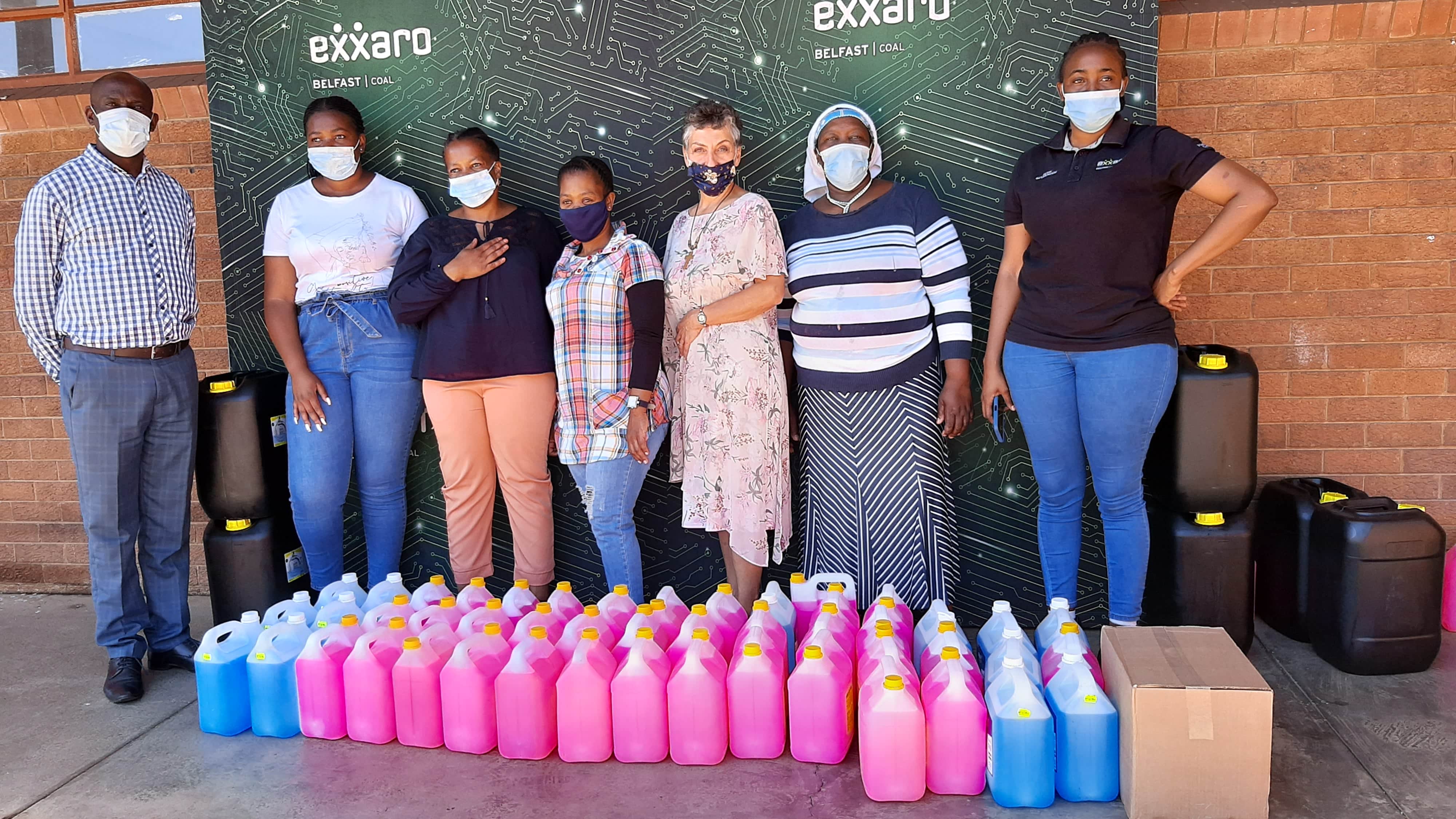 "Our goal is to get our learners back into a healthy wholesome routine following the extensive disruptions presented by COVID-19 over the last two years. We are mindful of the ever-present danger of this virus, which has caused much suffering, especially to the vulnerable members of our societies," said Majama Sindane, acting Emakhazeni Circuit Manager for the Mpumalanga DBE. "Such donations then allow us to teach our learners with the dedication and passion they deserve in striving to get a quality education that is vital to pushing them out of poverty and towards a better life. We couldn't do this without the tremendous support of companies like Exxaro."
Belfast Coal, Business Unit Manager Londolani Rampfumedzi, said, "I'm incredibly humbled and proud to work for an organisation that works tirelessly every day to make a positive impact in the lives of our children and society as whole. As a mining company, safety and health are a priority for us, so it is rewarding to be able to extend our commitment to safety and health beyond our operation in support of these heroes in our schools. We are happy to work together to keep our children, teachers and their families safe."