Since 2011, Exxaro Resources has been developing youth through its Mountain Biking Academy (MTBA). It is also a headline sponsor and official development partner to the Absa Cape Epic – an annual international cycling event that takes place amongst the mountains of the Western Cape.
This event, which takes place in March, is the culmination of year-long training alongside academic development of the youth. The Academy is an act of our purpose of Powering Better Lives for the youth in our country. Sport is a catalyst for change and has the potential to open-up social and developmental opportunities.
Our Academy unearths hidden talent among disadvantaged communities by screening, training, and developing ambitious youth to fulfil their dreams and positively impact their communities.
As a mining company that prides itself in being more than just a mining company, Exxaro's female development team finished the 2022 eight-day Absa Cape Epic and have been selected to represent Exxaro at the Swiss Epic.
"Seeing how the sports has transformed over the years fills me with pride, and I am excited to continue to be part of this transformation," says Exxaro Resources CEO, Dr Nombasa Tsengwa.
Admission to the Academy provides members with a myriad of other opportunities for upliftment. Through the Exxaro MTB Academy, the riders are provided with cycling support and sponsorship of their tertiary studies.
Since 2019 the Exxaro jersey offers riders from historically disadvantaged communities, who are under the age of 26, the opportunity to win a full bursary for two learners to a Curro school covering their education from Grade 1 to Grade 12. The Cape Epic has also partnered with Stadio as the Official Education partners, which will offer winners their choice of one of 20 Higher Education distance learning qualifications.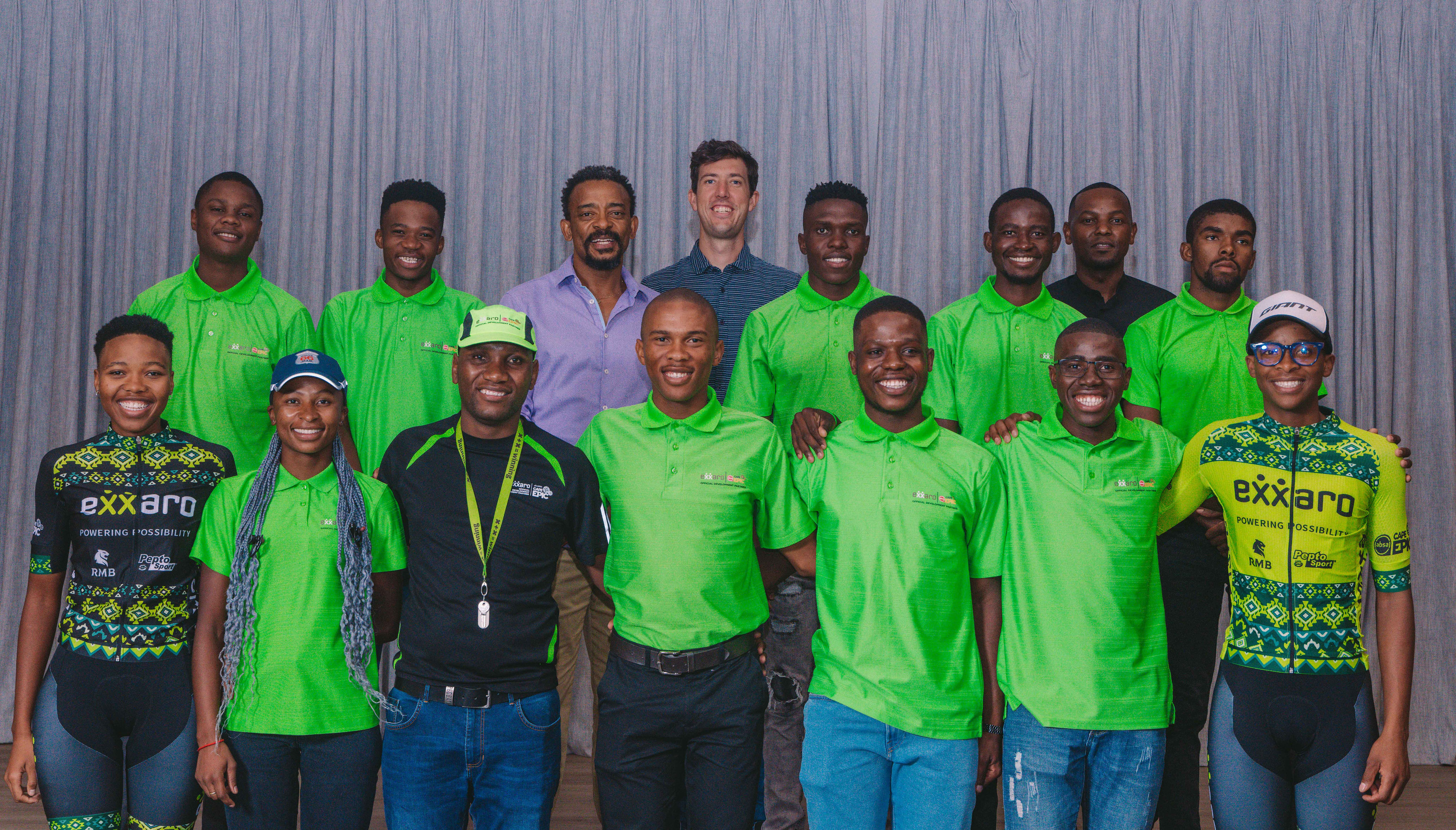 "Exxaro is really thrilled to still be part of this exciting journey, and the link with Stadio and Curro really talks to our commitment to Youth and Women development, both on and off the bike," says Mellis Walker, Chairman of the Exxaro MTB Academy Steering Committee.
"We have seen an increase in the number of women riders and a greater awareness in women's cycling in general and so it was a natural progression to introduce an Exxaro Special Jersey for women – thereby encouraging and motivating more historically disadvantaged South African women to get involved in the event in particular and the sport in general," said Absa Cape Epic Partnership Manager, Marc Erasmus.
Erasmus says that the Exxaro Jersey for women may require some adjustments to the qualification requirements. For the men, both riders must be historically disadvantaged black South Africans under the age of 26.
"As we look for ways to build the women's division in general and the Exxaro Special Jersey contenders in particular, we may need to tweak the qualification requirements initially in order to encourage as many women as possible to take part," said Erasmus.
These are just some of the ways we continue to power possibilities for the youth, females, and the communities we operate in.